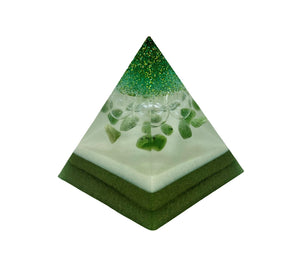 Elements by Natty Wealth Amplifier is a handmade resin pyramid made by Natalie with jade and glass spheres.  
Charged under a full moon for maximum healing benefits. This beautiful addition to your space is created to attract wealth into your life. 
Jade carries the energy of the earth providing grounding that helps soothe the heart and draws in wealth. 
2.5 inches.